Are you Riding with Both Hands?
Stage A bits are great for starting horses, training, or maintaining steady contact. Aspects include direct reining, non-leverage Loose Rings and Dee Rings with mouthpiece diameters 5/16" and over.
Moving from Direct Reining to Neck Reining?
Stage B is all about transition, with the introduction of leverage and curb pressure. Short Shanked bits and Half-Gags comprise Stage B.
Where Neck Reining is a Way of Life!
Stage C horses respond well to poll pressure. Features include solid mouthpieces and cheek attachments, and swivel cheeks with jointed mouthpieces or low to medium ports.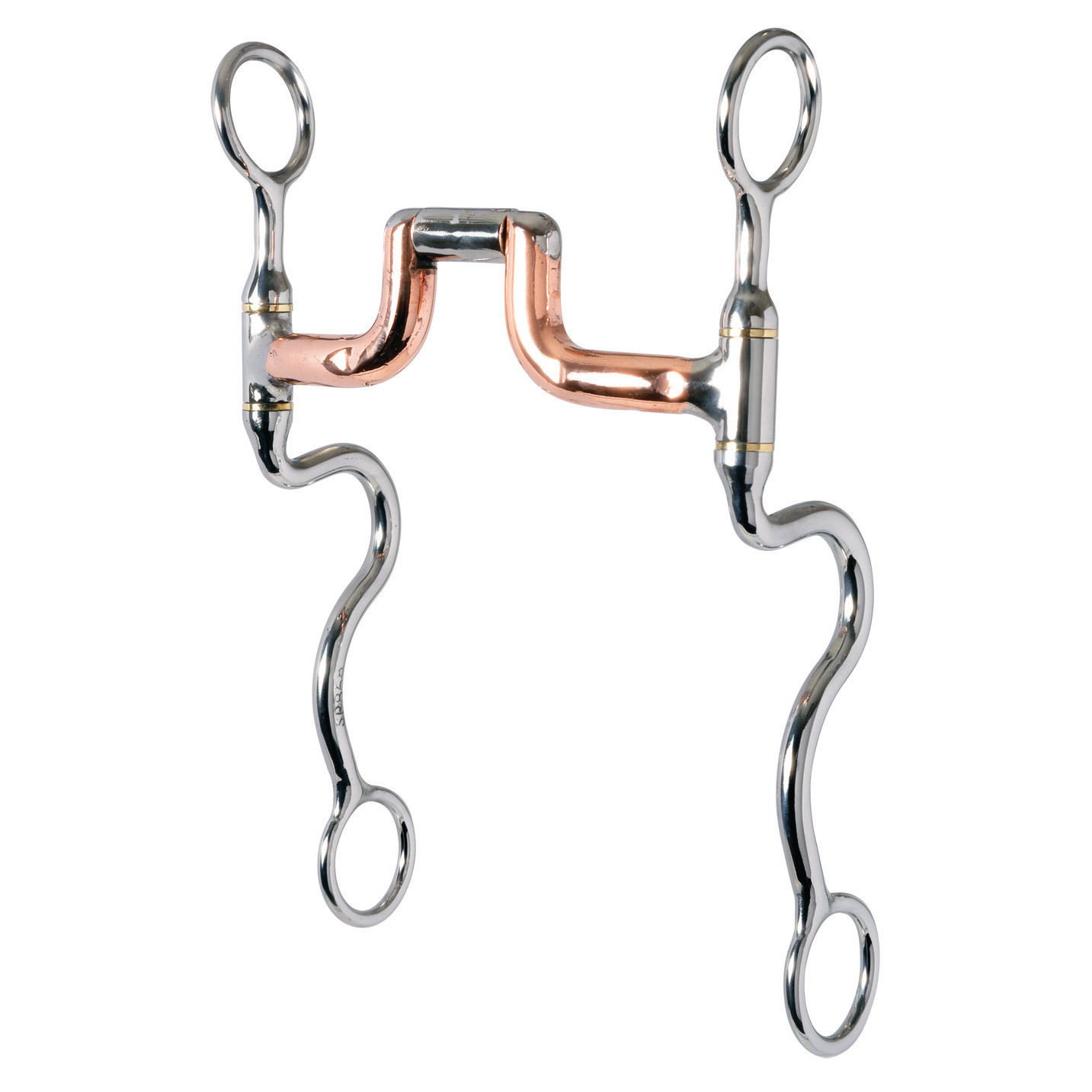 Are We Talking or Whispering?
Stage D is about refinement, subtle cues and quick communication. Characteristics include increased leverage, more sophisticated mouthpieces, and may also incorporate higher ports.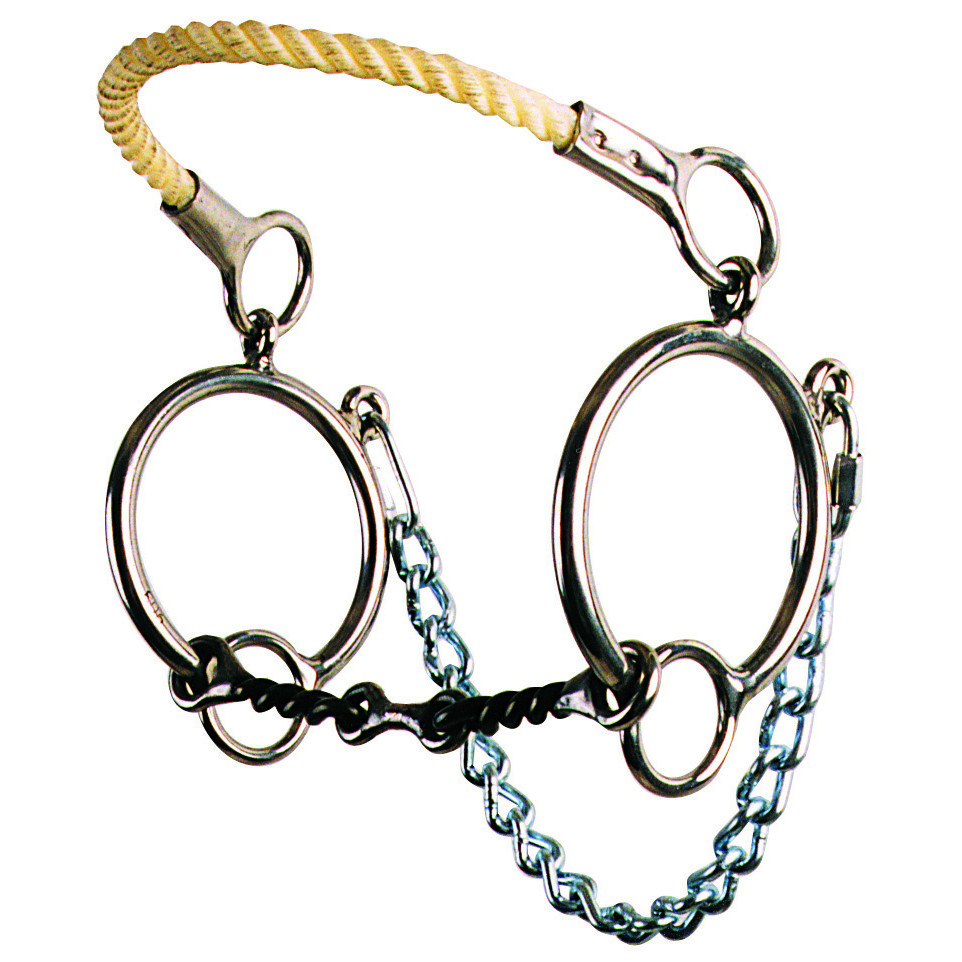 Call in the Specialist!
When your horse enters Stage E - he's asking for some time with the Pros. Here tiny twists, very high ports, and highly complex mouthpieces are key components.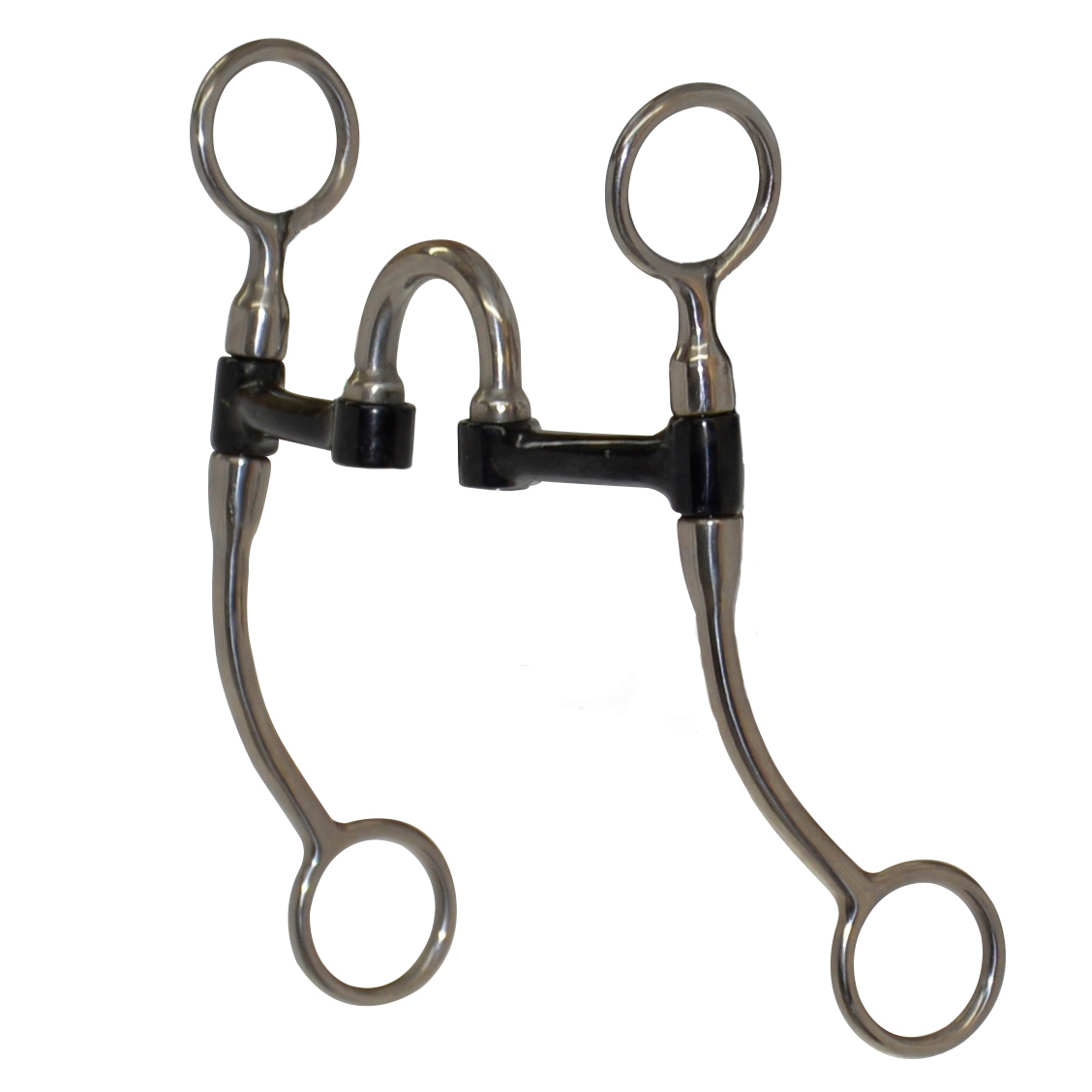 Assortment of bits including Diamond R, nose pieces, and miscellaneous parts.
The Bit Stages system helps horse owners narrow their focus from Reinsman's large selection of bits to the right bit for their situation. Reinsman's Bit Stages approach focuses on the horse and rider in their specific situation, as different events and circumstances call for different bit choices. The bit you use to trail ride in, may not be the best choice for the arena, or for when your junior rodeo star steps up on mom or dad's horse. Same horse, different situation or rider, different bit. It's about achieving effective communication and control in each individual situation. The Bit Stages system accompanies Reinsman's detailed information already provided on the back of each Reinsman bit tag to make bit selection easier than it has ever been!